Tuilagi aiming to pile pressure on Wales
12:26am Thursday 14th March 2013 in National Sport News © Press Association 2013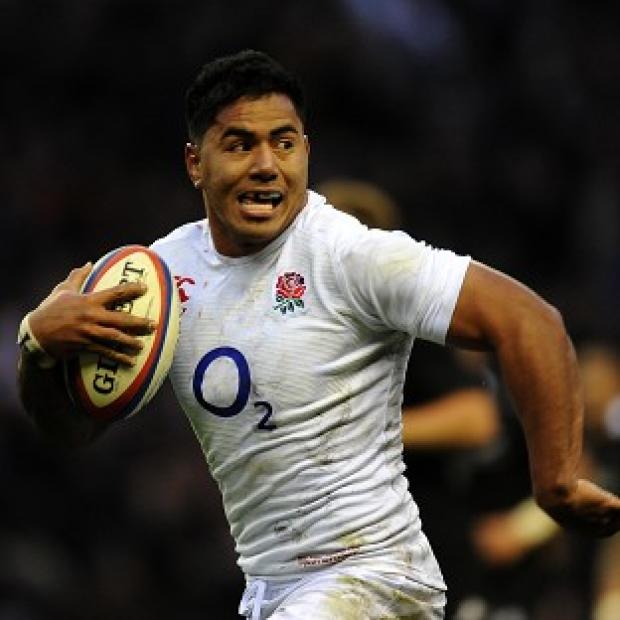 Manu Tuilagi claims the pressure will be on hosts Wales this weekend
Manu Tuilagi insisted Grand Slam-chasing England are ready to fulfil a rare dream - by dishing out another dose of home-sickness on RBS 6 Nations title rivals Wales.
England are one victory away from claiming their first championship clean sweep in a decade, since Sir Clive Woodward's team conquered Europe before conquering the world in 2003. Wales can still retain their title - a seven-point victory should be enough - but they have not won a Test at the Millennium Stadium in exactly 12 months.
"You don't get this Grand Slam opportunity very often. For us, and for me personally, it's massive," Tuilagi said.
"We are going away to Wales. There's always pressure on the home team, they have to perform on their home crowd. Playing away, you are always sort of the underdogs and we have been really good playing away. We haven't lost away from home in the Six Nations for two years. Going to tough places we know we can win.
"We believe in ourselves and we showed that against France last year and this year against Ireland."
England appeared to have taken their attacking game to a new level when they opened their championship campaign by running four tries past Scotland. But since then their quest for glory has been based on guts and character, with England battling their way past Ireland, France and Italy.
Although England were disappointed with their performance against the Azzurri, Tuilagi believes the team's resolve was only strengthened by the fact they still found a way to win.
"It was a really disappointing performance last week but we got the win and that's the most important thing," Tuilagi said, "We are four from four now and we have the massive opportunity to go to Wales and get the Grand Slam. We just need to stick to our game-plan and do what we do well. We are going for the win, nothing less."
Tuilagi and Brad Barritt will be directly up against Jamie Roberts and Jonathan Davies, although Wales' powerful wings George North and Alex Cuthbert will also look to blast holes in the England midfield. But Tuilagi led the rout of New Zealand in December and he will be looking to give as good as he gets against Wales, having been frustrated last weekend.
"Wales are very direct and obviously the team are pretty big as well, so we have just got to stay and stick to our defensive system," Tuilagi said. "It's been working really well in the last four or five games and we have to keep working hard on that and keep that going."